"Stephanie Urdang not only had a ringside seat but was often in the ring for three of the great revolutionary upheavals of our time: the women's movement, the end of apartheid in South Africa, and the fight against colonialism elsewhere on the continent. She is wise enough to know that none of these struggles are yet fully finished, and her story of a life deeply engaged in them is moving and absorbing."
—Adam Hochschild, journalist; author, King Leopold's Ghost: A Story of Greed, Terror, and Heroism in Colonial Africa
"What a saga, both personal and political. Stephanie Urdang has lived the contradictions—the devastations and exaltations, the hard lessons—of southern African history since the 1960's. From exile, she worked tirelessly to help defeat apartheid. From Africa, she has reported some extremely difficult stories, including life under aerial bombing by Portuguese colonial forces, and the subjection of women by progressive movements and governments. Her strength and decency and narrative gifts shine throughout this powerful memoir."
-- William Finnegan, The New Yorker staff writer; Pulitzer Prize winner, Barbarian Days: A Surfing Life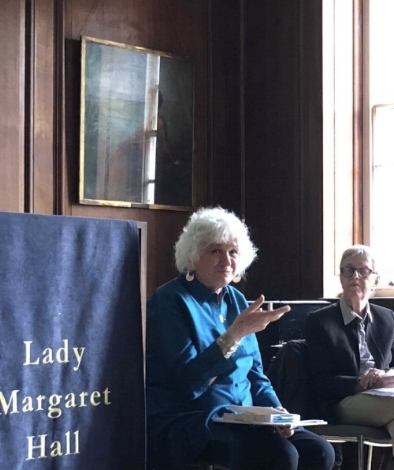 Seminar at International Gender Studies (IGS)
Lady Margaret Hall, OXFORD UNIVERSITY:
October 2018, in conversation with Dr. Angela Raven-Roberts
Title: Mapping My Way Home: Reflections on Writing Feminist History As Memoir
2018 Independent Publisher Book Awards Winner
AUTOBIOGRAPHY / MEMOIR II (Bronze)
Stephanie J. Urdang was born in Cape Town, South Africa. She is the author of two books on Africa, including And Still They Dance: Women, War, and the Struggle for Change in Mozambique. Her memoir Mapping My Way Home: Activism, Nostalgia, and the Downfall of Apartheid South Africa was published in November, 2017.
Stephanie has worked as an anti-apartheid activist, journalist, academic writer, university lecturer, and freelance consultant, as well as gender specialist and senior advisor on HIV/AIDS for the United Nations. Read more -->